Children's Book Illustration
Brenda makes her own homemade paper and uses that to create cut paper collage illustration. Pastels and colored pencils are other mediums she uses in her artwork and illustration.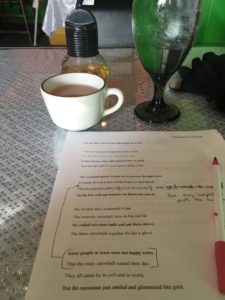 Children's Book Writing
Brenda writes quirky characters, fun and engaging picture books and early readers for first through third graders. She also has a book on grief, pictured to the left.
Brenda's fans range from Kindergarteners captivated by her fun characters and bold illustrations to librarians, teachers and parents waiting for her next book. Brenda loves creating new stories and characters using her unique illustration style. As a member of SCBWI, Brenda knows the value of connecting with other professionals and giving back to the community.
Learn more…
Browse through the site for more information about Brenda's background, art for sale, sample pieces of writing and a wonderful illustration portfolio. Contact her for a password to view her dummies.