Relaxation  My character Alfred enjoying a drink on the beach.
Flowers Digital Collage using my homemade paper.
Calm Water  From my picture book manuscript about grief.
Mochila  From my outdoors themed picture book manuscript.
¡She se puede!  From my picture book manuscript about empowered girls.
Monkey Bars  Inspired by countless hours of watching children play on the playground.
Happy Birthday!  My favorite-chocolate cake.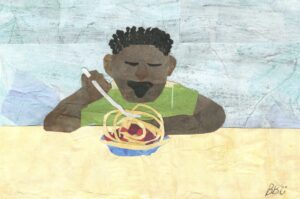 Spaghetti Who doesn't love a big bowl of spaghetti?


Happy Trees I channelled Bob Ross and his happy little trees for this piece.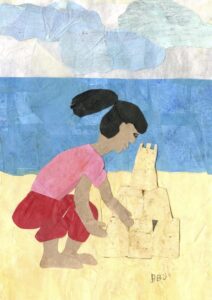 Sandcastle  I still love building castles in the sand.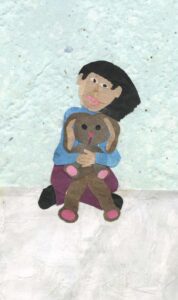 Teddy Bear  Created while on a road trip, this piece has 34 separate parts.
Dog Walking  The dog is modeled after Bruce, an Ibizan Hound.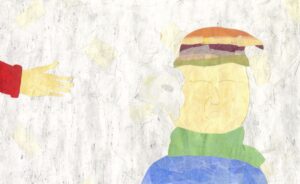 Snowball  Based on a line of text from my picture book, The Runaway Snowball.
Teeny Tiny House  2 x 2 1/2″ Seriously tiny. I used toothpicks to move the couch into place because it was too small to handle with my bare hands. *Sold*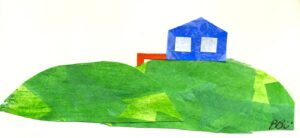 Tiny House on Hill  Created from images in my mind of my obsession with tiny houses.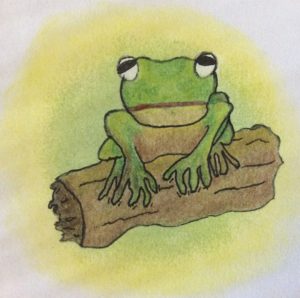 Bob the Frog  Based on a story written by a critique partner.
Prints available for each piece. Contact Brenda for specific pricing.